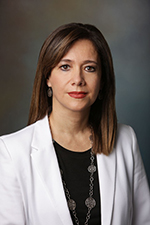 I hold a BA degree in Communication Sciences. I have been a licensed Real Estate Agent since 2003 and a Real Estate Broker since 2012.
I worked with Century 21 for 10 years, and I am now associated with Nexus Real Estate, which is the largest and one of the most important real estate agencies in the Rio Grande Valley.
I was the top producer at Century 21 for several years, and I am currently a top producer at Nexus Real Estate. I specialize in Residential and Commercial Real Estate.